IMMIGRATION CASES
In relation to fees, we have set them out below, which we will typically charge you for handling certain types of immigration applications. Please note that in some cases there maybe complex issues arising, which we will inform you of and tailor the cost estimate.
In relation to a straight forward application under the immigration rules, we estimate our cost to be approximately as follows:-
Visit visas – between £1,000 – £1,500 plus VAT
Spouse and partner applications, including finance(e)s or proposed Civil Partners – £1,500 – £2,000 plus VAT
Dependent relative applications – around £1,000-£2,000 plus VAT
Other categories, such as applications on the basis of long residence/Indefinite Leave to Remain (ILR) – around £1,500 – £2,000 + VAT
Settled or pre-settled status applications around £1,000 plus VAT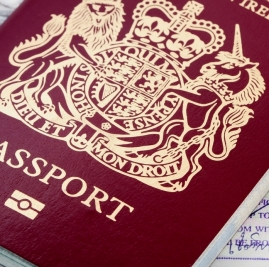 In relation to the above legal cost estimates, this will include us considering documentation, attending to you at the office or remotely, obtaining your instructions and advising you accordingly, assisting you with the preparation and submission of your application and also advising you on time estimates and the outcome of your application. The cost estimate will also include corresponding with you via letter, email and/or telephone.
In relation to your application there will be certain expenses and other costs to 3rd parties which you will need to pay, which are normally classed as disbursements and they will be on top of our legal cost estimate when dealing with your case. The costs and expenses maybe fees charged by the Home Office for making your application, which you will need to pay directly to them which will form part of your application process, please note that the Home Office fees can change at any time but the up-to-date ones will be checked and obtained when your application is submitted.
In relation to time scales, it is difficult to give a precise estimate as your application will depend on the various factors depending on the type of application. Time must also be allowed for you to collate your information and documents before the application can be submitted. In terms of an estimate, it may take approximately 4-6 weeks to obtain information/documents and paperwork from you, which may need to be submitted with the application but we will try to give you an approximate time scale and keep you updated.
In relation to a straight forward application for indefinite leave to remain in the UK, this can take approximately 6 months from when you submit your application.
Contact Gangar Solicitors Today
ACCREDITATION'S