FAMILY SOLICITORS
We at Gangar & Company are aware the impact matrimonial and family problems whatever their nature can have both emotionally and financially. We will always ensure that we stay both sensitive and professional when we advise you during these difficult times and we will always try to achieve the best possible outcome for you.
There are complex legal issues involved when it comes to family matters and so it is imperative that you obtain clear, honest and professional legal advice.
At Gangar & Company, we have an experienced family team who can provide you with guidance and advice on the various options available to you, which will be tailored to your individual needs.
We at Gangar & Company can advise you regarding family/matrimonial matters which can include divorce, property and financial matters, disputes concerning children, co-habitation agreements, adoption, separation and domestic violence.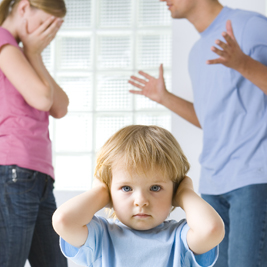 In relation to divorce matters we can offer you an estimate of costs. In relation to the estimate of cost regarding your divorce, this would include an initial face to face consultation when initial advice will be provided depending on your circumstances.
All the steps from obtaining your initial instructions through to obtaining the decree absolute (divorce certificate) at the end of the divorce process will be included in the estimate of cost. The estimate of cost will include meeting with you, obtaining your instructions, advising you, preparing and submitting the divorce petition, corresponding with the court and you and other 3rd parties and preparing the necessary paper work involved in the divorce process.
The estimate of costs will be tailored to your individual needs and will ensure that we offer the best possible estimate to suit you. It is only in exceptional circumstances that the estimate of costs will need to be increased but we will discuss this with you accordingly and please note that there will be a court fee for you to pay regarding the divorce petition, unless you are eligible for a remission, again we will advise you on this.
We at Gangar & Company like being transparent with our clients on the likely costs that will be involved so that you are aware and budget accordingly and we would be happy to discuss payment plans with you from the outset.
We have put together some examples of the likely charges involved regarding some areas of work but we will provide you with a more accurate estimate during the initial consultation limited to 15 minutes, which is free: –
Divorce Costs
Uncontested divorce where you are the Petitioner – £750 plus VAT plus Disbursements
Uncontested divorce where you are the Respondent – £400.00 plus VAT (no Disbursements)
Financial Matters
Preparing a 'clean break' consent order – £500.00 plus VAT and disbursements (normally court fee)
Negotiating the terms of a consent order charged at an hourly rate
Representation in court during financial remedy proceedings, charged at an hourly rate.
Preparing a parenting plan based upon agreed terms – £800.00 plus VAT
Representation in court during private law children act proceedings, charged at an hourly rate.
Contact Gangar Solicitors Today
ACCREDITATION'S