CONVEYANCING SOLICITORS
Our firm provides conveyancing services to the highest level to all clients, private and business. You can contact our conveyancing team on:
Telephone: 0121 553 4166
Email: info@gangar-solicitors.co.uk
We do not have any referral fee arrangements with 3rd parties and our services are dedicated to service our clients' interests at all times.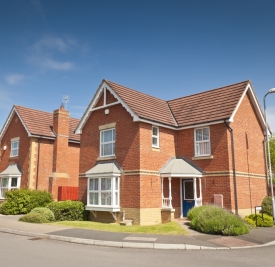 Our fees and legal advice reflect the high level of service we provide and are reasonable and fair taking into account the high standard maintained.
| Price | Fees |
| --- | --- |
| Up to £200,000.00 | £700.00 plus VAT+ £140.00 (£840.00) |
| Up to £300,000.00 | £800 plus VAT + £160.00 (£960.00) |
| Up to £500,000.00 | £1,000 plus VAT + £200.00 (£1,200.00) |
| Up to £1,000,000.00 | £1,600 plus VAT + £320.00 (£1,920.00) |
| Up to £2,000,0000.00 | £3,000 plus VAT + £360.00 (£3,360.00) |
In certain circumstances, the fees quoted may be affected by factors including additional work and we will advise you before carrying out the additional work. Our fees do not include disbursements which are incurred during the transaction and you will be advised in advance, for example searches, HMLR fees and stamp duty paid to third parties. Some disbursements like stamp duty and Land Registry fees may vary depending on the price of the Property / transaction.
Although, we aim to complete the transaction within 8 weeks, there is no guarantee that this may occur, as factors outside our control such as conditions on the mortgage offer, and related transactions may have a bearing on the time scale. We will inform you of any unforeseen delay.
Steps During Transactions
Purchase:
We will contact the Vendor's solicitors and inform them that we are the instructing solicitors for you and we will follow the Conveyancing Quality Scheme (CQS) protocol. On receipt of the contract documentation, we will contact you and request ID's and payment of £500.00 to carry out searches and peruse the documents and raise any further enquiries.
We will then consider any mortgage offers and resolve any conditions prior to exchange. Once all the matters are satisfactory, we will arrange for you to attend our offices in person and go through the documentation, office copy entries, searches, property forms, mortgage offer, Energy Performance Certificate (EPC) and any other documents.
Once you are satisfied, we will arrange with the Vendor's Solicitor for any dates for exchange and completion. On confirmation of the dates, we will exchange contracts and send the certificate of title to the Lender (if there is one) and carry out the office/bankruptcy/land charge searches.
We will then prepare the bill and completion statement and send this to you for payment of the outstanding monies including any stamp duty in good time for completion. On the completion date, we will send to the Vendor's solicitors the purchase monies plus any applicable additional sum such as service charges less any deposit paid.
We will then arrange to complete and send the stamp duty after completion. Once we receive the deed of transfer, we will arrange to send this to the Land Registry for registration.
Sale:
On receipt of your instructions (including ID's), we will obtain up to date office copy entries and prepare and submit draft contract documentation to the buyer's solicitors together with the property forms in accordance with CQS Protocol.
The buyer's solicitors may raise enquiries and we will obtain your instructions on this and respond to them, we may receive additional enquiries and if so, we will get your instructions with any documents and confirm this to the buyer's solicitors. Once you are in a position to exchange, we will arrange for you to sign the contracts, deed of transfer and then agree a completion date with all the parties.
Once contracts have been exchanged, we will send the exchanged contract to the buyer's solicitors together with replies to requisition on title.
If there is a mortgage we will obtain a redemption statement, we will then obtain any invoice from the agents and prepare the bill and completion statement.
On completion day, we will receive the sale monies, less any deposit and send signed deed of transfer and any other deeds to the buyer's solicitors and forward the remaining sale monies to you.
Contact Gangar Solicitors Today
ACCREDITATION'S